Role:
 Art Direction, Game Assets, Animation, Concept Art, UI Design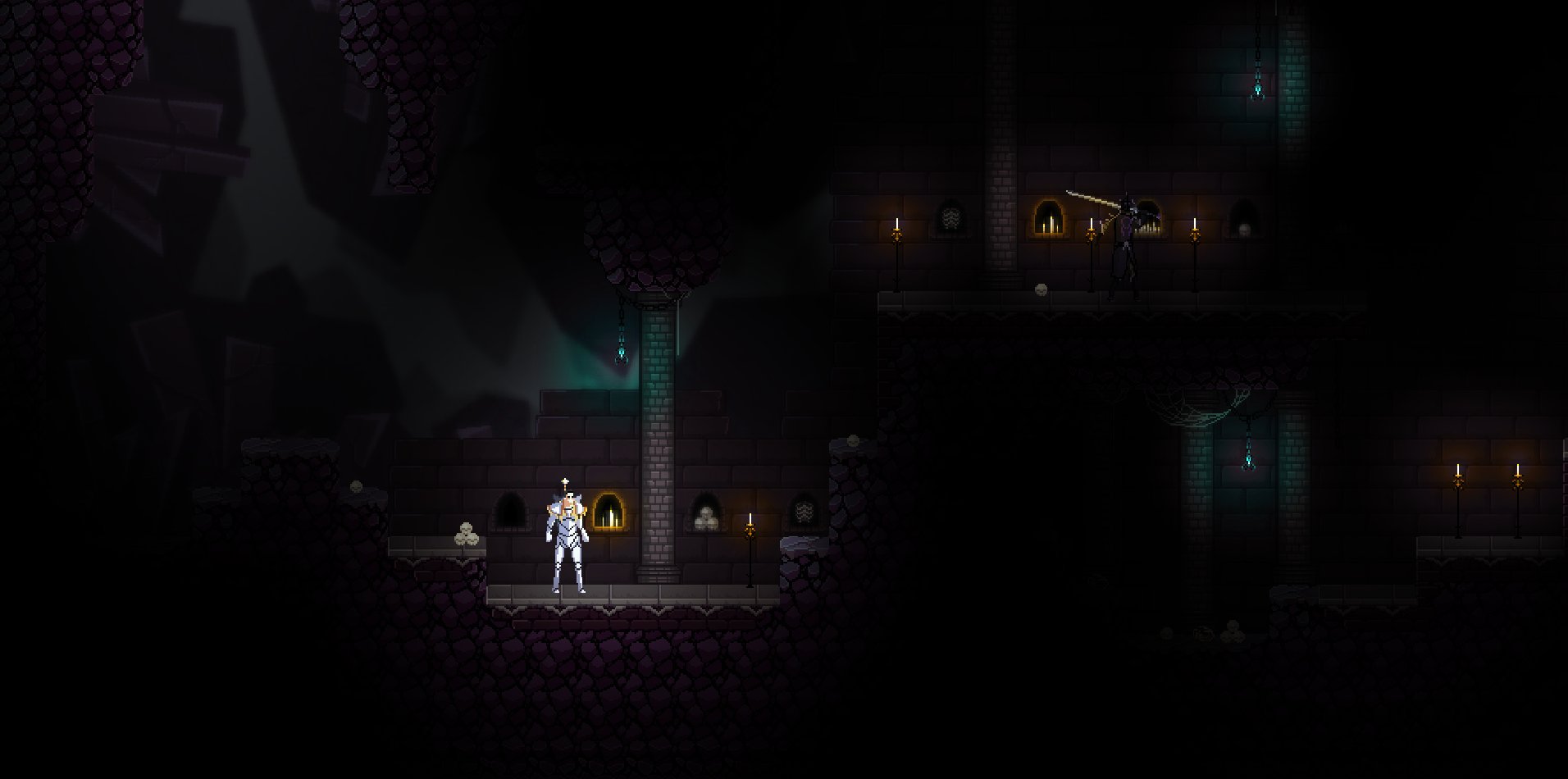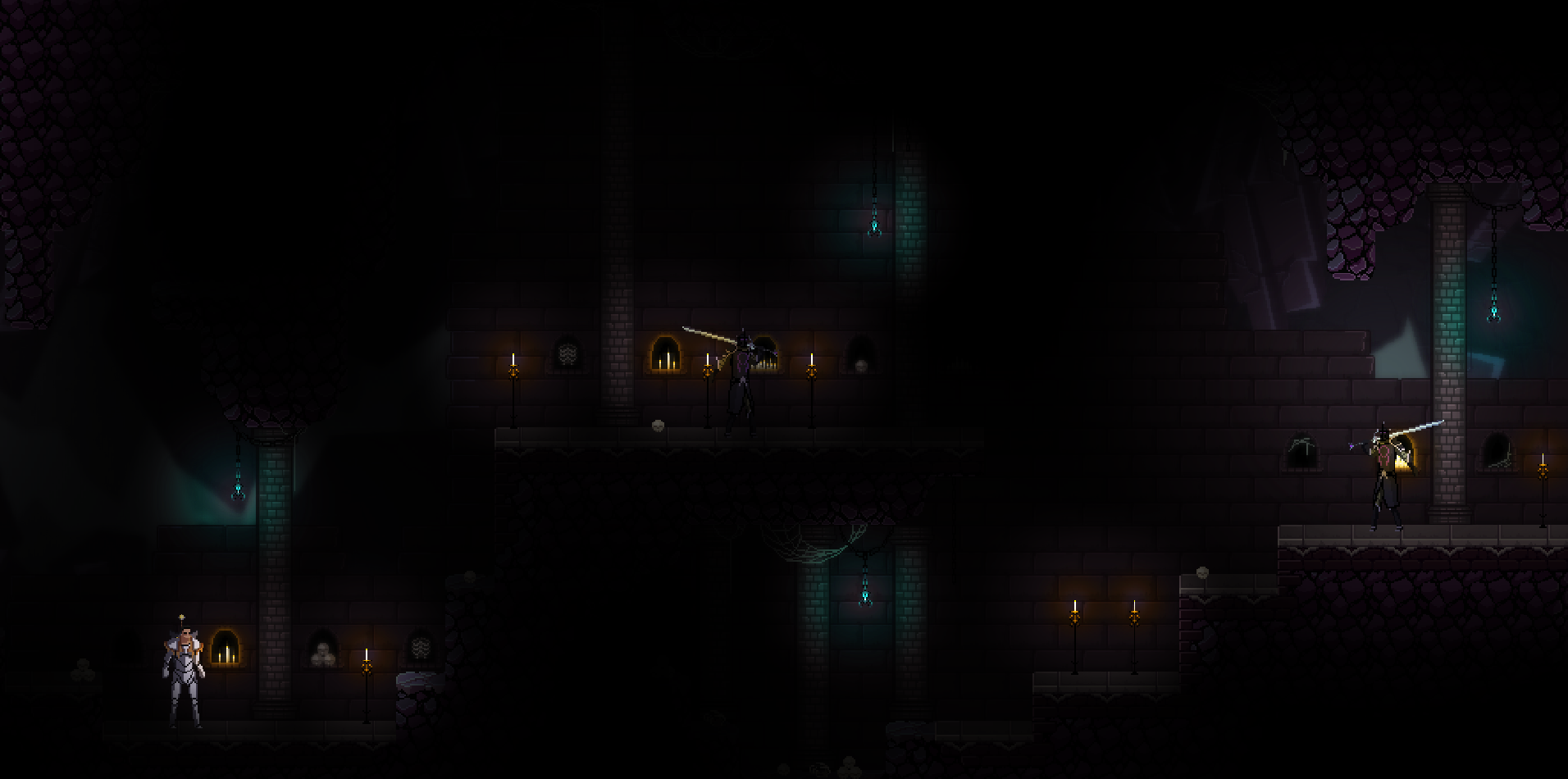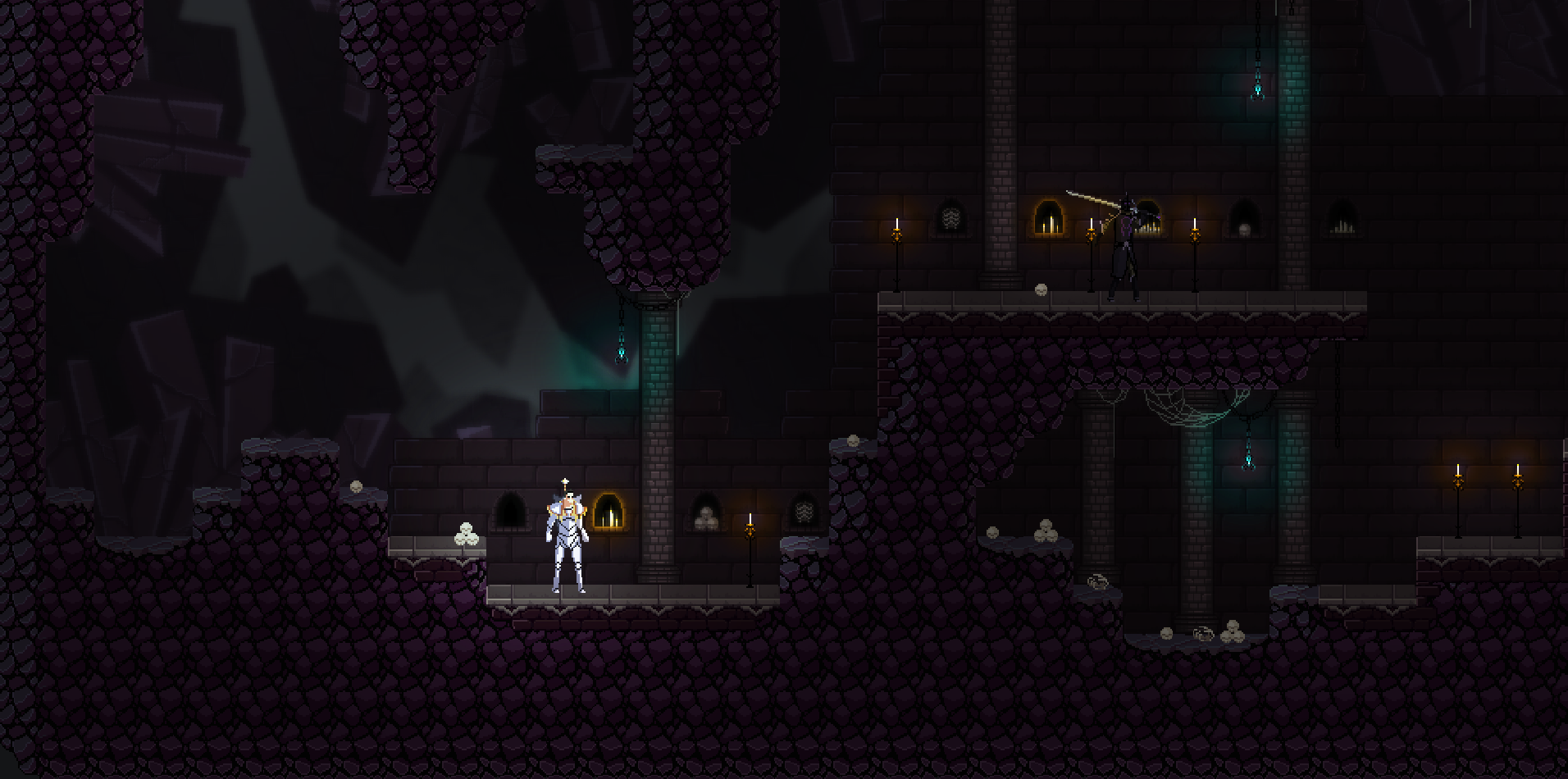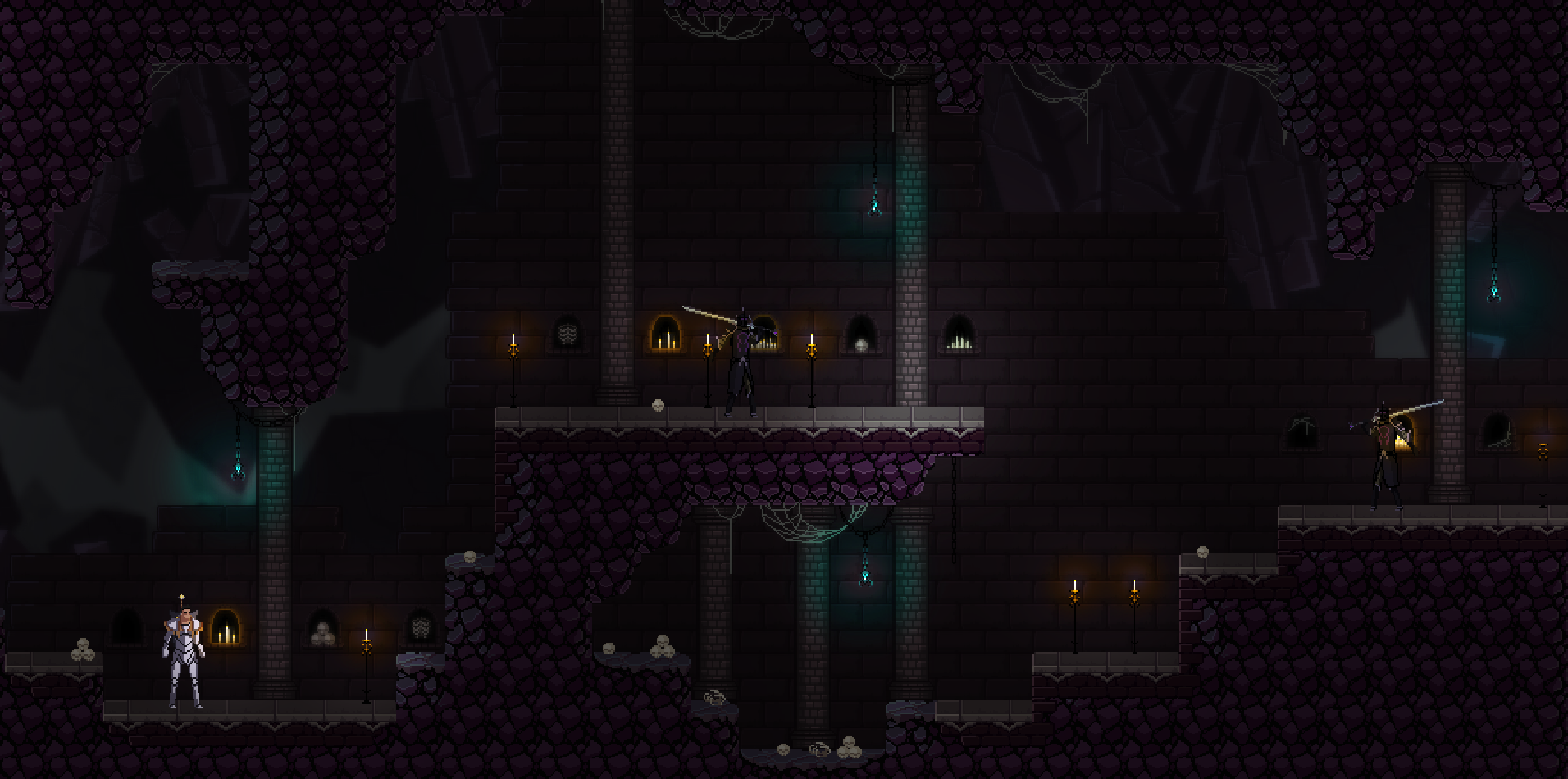 Tragedy Of The Prince is a work in progress title by the developer of
The Narrator Is A D**k
. Expanding on the games hilariously frustrating elements with a large helping of dark souls inspiration I was tasked with creating the games art direction as well as its pixel art level assets and character animations.
To start I created a concept that I would base the overall style from. As the game was to be in almost pitch black I chose a purple colour for the floor and walls. This was intended to give the feeling of darkness while allowing the player to have some understanding of their location. I also included gothic elements such as columns, chains and lanterns in order to break up the possible repetitive nature of the cavern walls.
Once the concept was in place I could use the themes created to design the games characters and level assets. The level assets are mostly tile based but use some sprite objects to create variations and help bring a narrative throughout the environment.
Though the project is currently on hold I very much look forward to working on it and with the developer again.