Role:
Art Direction, Game Assets, UI Design, Animation, Illustration, Concept Art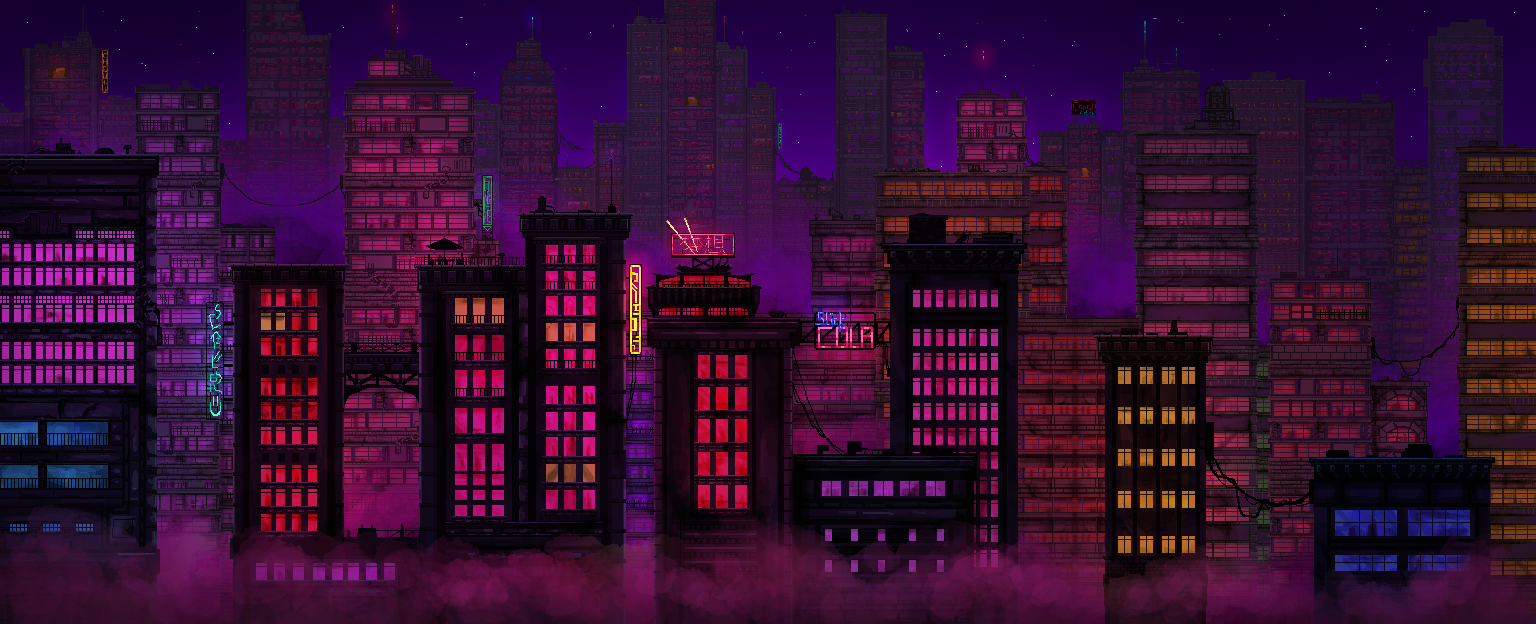 Delusional is a 2D side-scroller beat 'em up set in a world of neon lights, gruesome murders and flashy hitmen.
Initially I was brought on to create the games animations though I soon expanded my responsibilities to art direction. This included designing the overall look of the gameplay assets and their creation as well as promotional material.

I began with a simple concept to explore the colours and shapes that defined this neon world. I then progressed to creating the assets using a mix of sprites and tiles maximizing variation and re-usability. I also wanted to enable the level designer to tell a story through the assets. This meant adding sprites that were unique to the story such as the infamous wood chipper as well as creating multiple variations for each sprite and tile that included combinations of blood and grime.
The project is still ongoing and aiming for kickstarter some time in the future.