I'm re-designing the look of my game Super Dungeon Escape! Only this time I'll be recording my process of taking several concepts all the way to a finished and working prototype.
To check out where it all started head to: http://hayes2d-superdungeonescape.bitballoon.com/
In episode 1, I describe my process of creating a new style from concepts to final assets. I then create three concepts as seen bellow.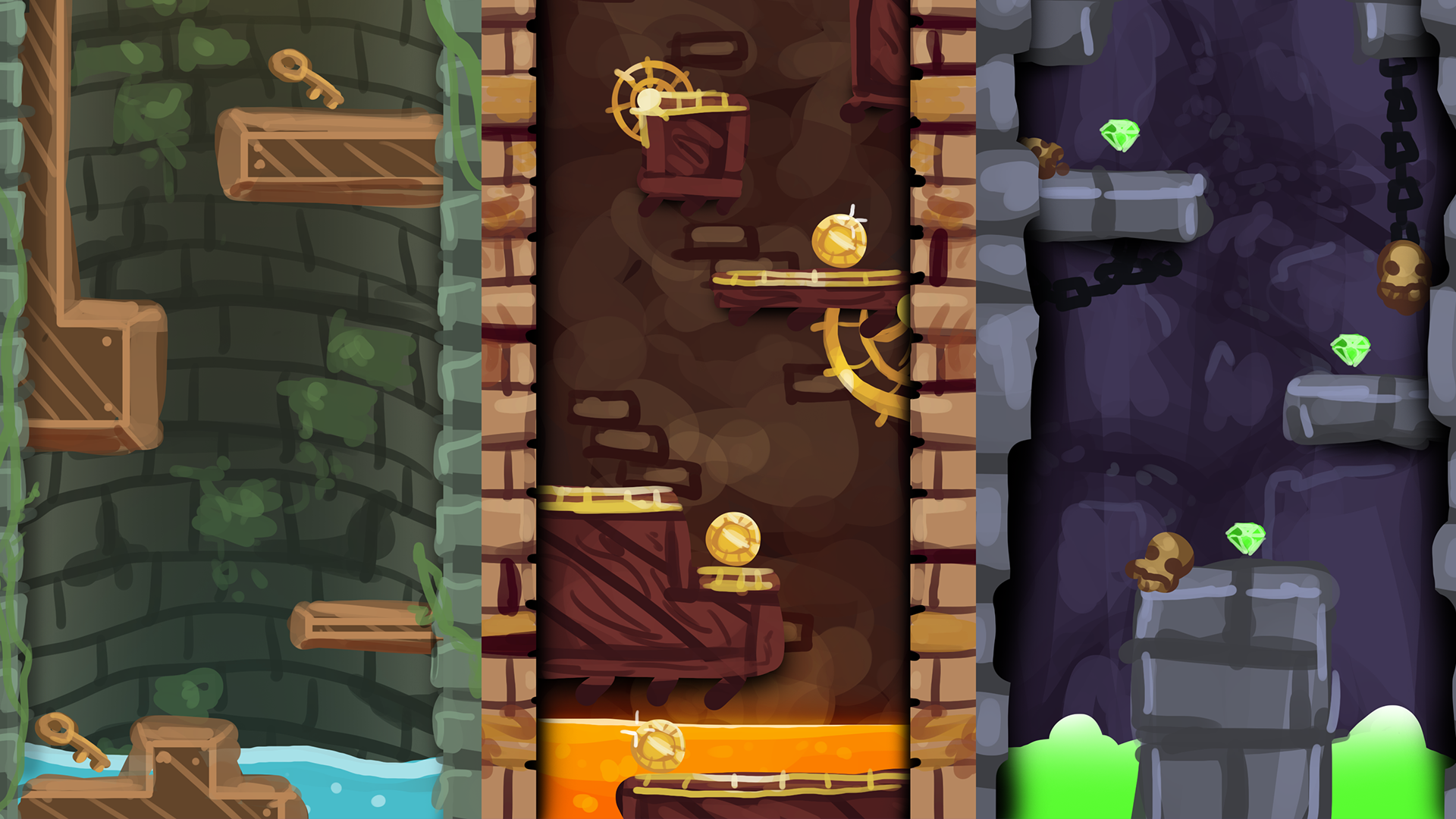 In episode 2, I create the final three initial concepts. During the video I go into detail about some of the tricks I use to come up with new designs and even speed up the process. The final six concepts are bellow.
In episode 3, I apply all the feedback I have received to create 3 messy but very valuable concepts that I take on to mock-ups in the next episode.
The three refined concepts are bellow.